Church Members – Access Church Directory Online!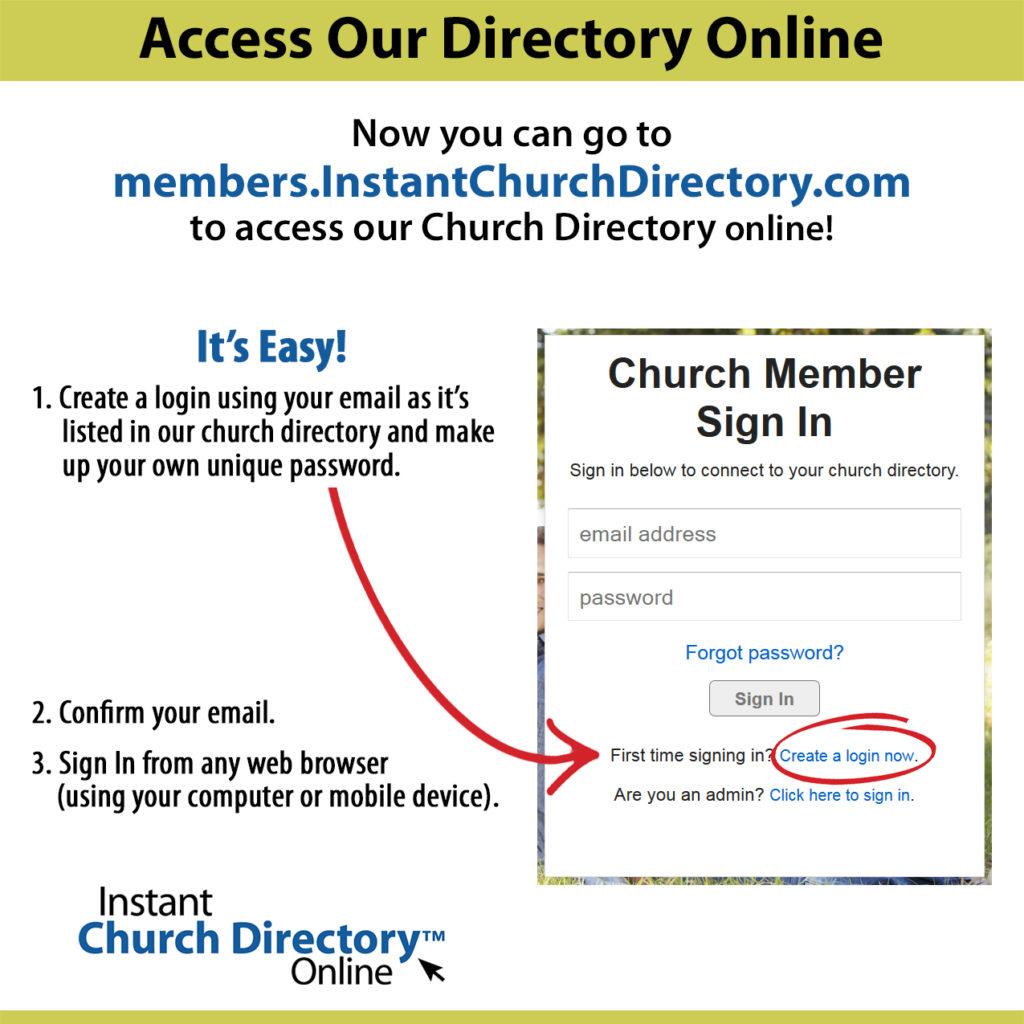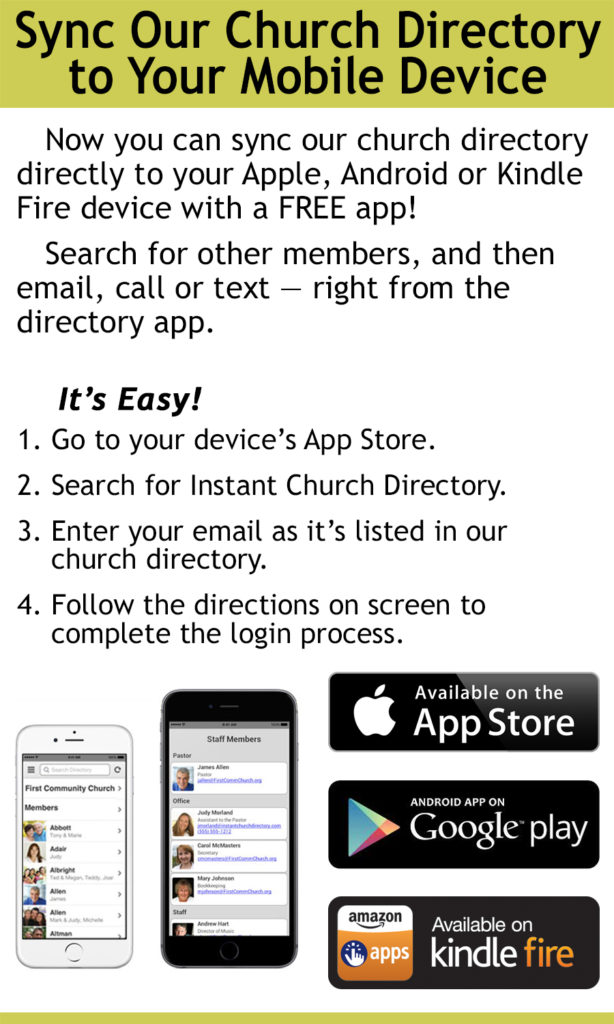 To view the directory online, go to members.instantchurchdirectory.com and follow the prompts under "Sign In" to "Create a login now." Please remember, you must confirm your email address before you can sign in.
There is also a free mobile app available for download at the Apple App store in iTunes, Google Play store and the Amazon Fire App Store. Search for "Instant Church Directory" to get the download.
Use your email address as listed in our directory to create a log-in the first time you use the directory online or via the mobile app.
Need help or have questions?
Contact the church office: (936) 634-3386
SECURITY FACTS
Your Instant Church Directory account is protected by a username and password that only you should know. Search engines do not crawl any of the directory data located within the password-protected portion.
ONLINE & MOBILE APP MEMBER DIRECTORY SECURITY
Fully secure system for online access and mobile app. Only members who are entered in the directory can login to the website, and once that member is removed they no longer have the ability to access the directory. Members can also be removed if they do not want their information to be shown on the online directory or app. Members must contact the church office to be removed from the directory. Members requesting to be removed from the directory will not have access to the directory.
MEMBER INFORMATION SECURITY
Member information stored through Instant Church Directory is held securely and never sold for information or marketing purposes to other organizations.